Best Content Management Systems – CMS of 2017
Content plays a major role in the journey of building your online presence and brand. Without it, you're going to struggle in today's ruthless business world. In fact, digital marketing is arguably one of the most important areas of commerce, although it's often neglected.
To maximise your operation's potential, you need a reliable content management system (CMS). You'll find plenty of them out there, and they all allow you to create and manage your own content, website and blogs. But some are more effective than others – and that's where we can help.
With the written word and media, you have a potential way to become a key influencer in your industry, and to connect with your customers on top of offering them quality products. So in this article, we'll highlight the best systems, which cater for different needs and budgets.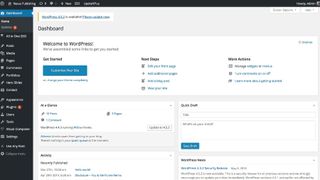 WordPress
If there's one CMS most people have heard of, it's WordPress. The platform was launched in 2003 and has become a major part of the internet since. Based on PHP and MySQL, it provides you with tools to create a feature-packed website or blog using written content, videos, images and more.
You also have the ability to install a mixture of pre-made and third-party themes to personalise your website. They cater for all sorts of industries, from retail to hospitality. Although you can download the software for free from WordPress.org and install it on your server, there's also the option to get a domain and hosting with WordPress.
The business plan costs about £20 a month (around $26, AU$36) and gives you full access to the theme store, unlimited storage space and a custom domain. That's not a bad investment if you want to create a website and maintain it going forward.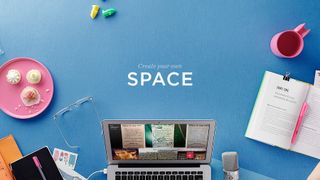 Squarespace
Squarespace is another popular CMS platform (largely thanks to its omnipresent podcast advertising!), and it started out at around the same time as WordPress. The main difference is that it isn't open-source – so you can't download the software and install it on your own server.
Instead, it's an integrated website builder, blogging platform and hosting service. The premise is that you sign up for a subscription and Squarespace makes it easy to build a website from scratch, which is obviously handy if you don't have any previous web development experience, or if you need to get a site up and running in a short space of time. Like WordPress, you can install different themes and build a website using text, images and videos.
Joomla
Maintaining a website is a necessity no matter what type of business you operate. It is often the first impression customers have of your business. Joomla is well regarded as the best CMS application for small business owners. This is an open source CMS that is easy to develop and customize. Major websites built using Joomla include Harvard University and The Guggenheim Museum and Foundation.
Joomla is a good choice for small businesses regardless of the size of your business (whether you have one of 50 employees) or the industry because of the relative ease with which a site can be developed. Joomla offers many extensions and plug-ins that can meet the needs of most small businesses. Most CMS platforms offer different themes and templates, but the sites that share those systems all convey a similar look and feel. Joomla offers greater options for customization, so your website can be unique while also being easy to use.
Joomla is an open-source content management system designed for developers with coding experience rather than beginners who are more dependent on website builders for creating web content. With a broad selection of commerce and business add-ons, Joomla works well for companies looking to step up their basic website to something more appealing, unique, interactive and professional.
Regardless of the business add-ons you need for your website, Joomla has them all free of charge. However, the selection of website themes isn't as extensive as its other CMS solutions. You can easily search private website and blogs to find more, and the Joomla community is quite active and available to help you hunt down what you need for your business website project. It is easy to create an eCommerce site, complete with shopping carts, point-of-sale systems, inventory management and affiliate tracking.
Joomla has most standard add-ons you need for a basic website too. These include blogs, email forms, discussion forums and photo galleries. You can include user-contribution pages and allow visitors to add content. The security measures available with Joomla help protect your important content during any interactions with your site visitors. Captcha ensures that contributors sending information are human, and SSL compatibility gives you the option to password protect sensitive pages and content.
The dashboard is easy to navigate while creating and uploading web content. Additional add-ons are available to allow document management, file distribution and project management. These programs allow you to do more with your content than simply place it on a website. They give you and your employees easy digital access to data that is important to the overall operation of your company.
Joomla doesn't have many support options. You can browse through the online user guide and discuss options on the user forums. There are also online classes available through the website, but no email or phone support options. This is not unusual for open source software systems.
Joomla isn't a quick website builder with site or style wizards but rather a CMS for web designers who have experience using code to develop functional and professional websites. This CMS has an extensive list of business and commerce add-ons available, most without cost. The community is active and effective in answering questions that cannot otherwise be answered due to the lack of personal support options.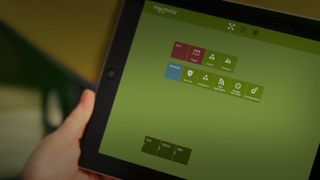 Magnolia
One of the main attractions of content management systems is that they're often easy to set up and use. If you're running a business, you'll want to have a website to promote your products and services, but you may not have the technical know-how to build one yourself.
The java-based Magnolia CMS is targeted specifically at companies that need websites which can do pretty much everything. It sports a hub integrating areas such as e-commerce, analytics, marketing automation, social media, CRM and ERP. The beauty here is that you can add these functions as time goes on and your business develops.
Security is at the heart of the system, too, as it employs an architecture that separates your website's public and private elements to help combat attacks. You can even define what users and admins are able to do, so you'll always know who can write, edit, view and publish certain content. Prices are tailored to business needs.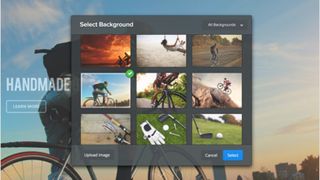 Weebly
Similar to WordPress, Weebly may well be a name that you're familiar with. It's an easy-to-use content management system that lets you set up a simple website within a matter of minutes. The platform uses a drag-and-drop format, so you can add features and media to your website easily. And by the same token, you can swiftly remove anything whenever you want.
There are a load of pricing options to choose from, all based on different business and personal needs. After the basic, free option, the cheapest plan is £5 a month (around $6.50, AU$8), which provides you with unlimited storage, a domain name and Google Ads credit. There is a small business option, and that'll set you back £17 a month (around $22, AU$28). For that, you get all the usual features, as well as handy tools like password protection and tax calculators.